September 28 2012
6
28
/

09
/

September
/

2012
18:47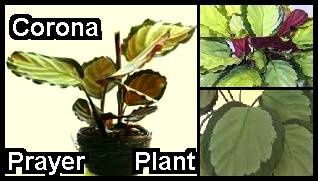 Plant Summary
Botanical Name: Calathea sp. 'Corona'
Type: Foliage
Origin: Corona Prayer Plants originate from Brazil and Central America.
Height: Typically, Calathea sp. 'Corona' will grow to around 45 cm (18 in) tall.
Soil: This house plant appreciates a good, well draining general purpose potting mix.
Light: Direct sunlight should be avoided. The Corona Prayer Plant prefers moderate to bright light.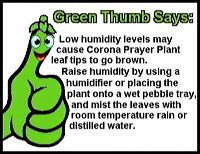 Humidity: Humidity levels need to be moderate to high for this house plant. A wet pebble tray or a room humidifier should help to raise levels adequately.
Temperatures: Calatheas like to be fairly warm, with temperatures ranging between 18 and 29 degrees C (65 to 85 degrees F) being perfect.
Water: As this plant is sensitive to salts and fluoride in tap water, it is best to water it using distilled or rain water. The soil has to be kept evenly moist, but should not be allowed to become soggy.
Fertiliser: Dilute a liquid 10-10-5 fertiliser with equal parts of water and feed once every 14 days to the plant during the spring/ summer months. Reduce feeding to once a month during autumn and winter.
Propagation: The rhizomes of matured plants can be divided in spring/ early summer to propagate this plant.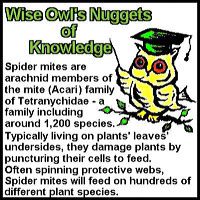 Description and Care Tips
One of the most popular named varieties within the Calathea genus, the tropical Corona Prayer Plant certainly deserves its place among the Marantaceae (or Maranta) family's showy plants.
The silvery green, broad leaves of this house plant taper down to a point and are edged with a dark green band. Emerging new leaves are curled, revealing purplish-red undersides. Like all the members of this family, the Corona Prayer Plant will fold its leaves - like hands in prayer - at night.
The real secret in keeping this house plant happy is to keep humidity levels at a minimum of 60 per cent. This can be easily achieved with a room humidifier or a humidity tray. Misting the Calathea with rain water (preferably at room temperature) will also be more than welcome.
Keeping humidity levels high will also help to keep spider mites away. Highly attracted to Corona Prayer Plants, spider mites tend to prefer dryer conditions and will subsequently be less likely to attack the plant if humidity is high.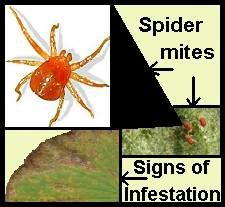 Barely visible to the naked eye, spider mites can do extensive damage to the leaves of plants, typically appearing as brown or yellow spots. If not treated, the plant may eventually stop growing and die. Normal pesticides are likely to make matters worse, as the spider mites are resistant to them, and only bugs that might eat them will be killed off. Spraying the plant using a nozzled hose is often enough to knock of the mites, but if all else fails, dormant, horticultural or insecticidal oil (such as, for instance, neem oil) should work. Miticides will also kill spider mites.
Corona Prayer Plants look extremely effective displayed on their own, perhaps on a pedestal, or grouped with other plants that like high humidity, such as, for instance, ferns and bromeliads. In spring, the plant should be repotted to provide it with fresh soil. New pots rarely need to be much more than a size bigger. This is also a good time to divide mature plants.