April 24 2012
3
24
/

04
/

April
/

2012
09:55
Endangered species around the world do not just include cuddly mammals and beautiful looking birds, but anything from amphibians, arachnids, birds and clams; corals, jellyfish and sea anemones to crustaceans, fishes, insects, mammals and marsupials; reptiles, worms and snails. There are also many plants that are at risk of disappearing. Some species are already lost forever, such as the Dodo, the Caribbean Monk Seal, the Passenger Pigeon, Steller's Sea Cow, the Moa, the Haast's Eagle, the Golden Toad or the Javan Tiger, to name but a few. A myriad of species, like the Wyoming Toad, the Hawaiian Crow, the Socorro Dove, the Catarina Pupfish, the Scimitar Oryx and the Barbary Lion, for example, are extinct in their natural habitats, but a few isolated individuals exist in captivity.
More Species at Risk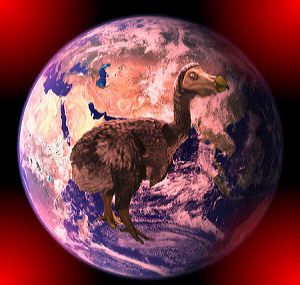 Animals such as, for instance, the Bactrian Camel, the Ethiopian Wolf, the Mountain Gorilla, the Iberian Lynx, the Arakan Forest Turtle and the Sumatran Rhinoceros; the Philippine Eagle, the Brown Spider Monkey, the California Condor and the Chinese Alligator, as well as the African Wild Ass, the Red Wolf, Spix's Macaw and the Siamese Crocodile are critically endangered, meaning they are at high risk of complete extinction, as are many other species. Species facing the risk of extinction within the all too near future include, among many others, Blue Whales, Asian Elephants, Giant Pandas, Snow Leopards, African Wild Dogs and the Green Sea Turtle, as well as the Goliath Frog, the Giant Otter and the Pygmy Hippopotamus.
Effects of Extinctions
Losing these animals and plants has a significant impact on every aspect of life on Earth. As parts of food chains are disappearing, other species become endangered, too. This not only results in species disappearing, leaving nothing for future generation to marvel at in an aesthetic way, but it also reduces vital resources for the survival of mankind. Many animals and plants have been proven to hold the key to cures for human diseases and provide insight into and resources for natural pest and weed controls, which in turn reduce the need to employ chemicals in these areas and help to prevent further destruction of the planet.
Causes of Endangerment and Extiction
So what causes a species to become endangered? There are many reasons, including over-hunting, often fuelled not by a need for food, but by hunger for trophies, man's greed for profit (such as in the ivory trade, etc); destruction of natural habitats in order to make room for increased human population and industry; man's desire to keep 'undesirable' life away from homes and indiscriminate slaughter of whole populations of creatures resulting from this desire; use of chemicals that ultimately affect wildlife by poisoning countless numbers of both plants and animals; wars tearing countries apart, environmental pollution and disasters and, of course, climate changes.
Changing Attitudes to preserve Life
In short, the fine balance necessary to support all life on Earth has been tipped in favour of mankind. Mankind has lost its perception of priorities and, instead of using the intelligence evolution has granted it to preserve life, has chosen to appoint itself as masters of all, regardless of consequences. As long as profits roll in, who cares about animals or plant life? In fact, the chosen few who have everything have even lost the ability to effectively care for all of mankind, as millions of starving children in areas that have been raped for profit show all too clearly. For man to survive as a species himself this attitude must change, the balance must be restored and greater care has to be provided for all life.