November 14 2012
4
14
/

11
/

November
/

2012
15:00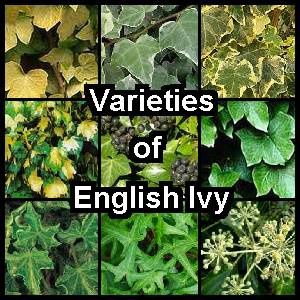 Plant Summary
Botanical Name: Hedera helix
Type: Foliage
Origin: English Ivy originates from various locations in Europe.
Height: The sky's the limit - this house plant will climb as high as its owner allows it to go.
Soil: Hedera helix thrives in soilless potting mix, but is just as happy in other mixes - as long as they drain well.
Light: English Ivy likes lots of bright light and will thrive under fluorescent light, but should not be placed into direct sun. If the leaves of a variegated variety change to being mostly plain green, the plant is not receiving sufficient light.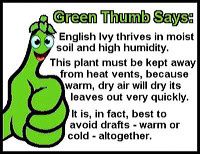 Humidity: Regular misting and/ or keeping the pot on wet pebbles will raise humidity to adequate levels for the moisture-loving Hedera helix.
Temperatures: This plant prefers cool to average temperatures, ranging between 10 and 21 degrees C (50 to 70 degrees F).
Water: While the soil may be kept slightly drier in winter, it should be kept moist from spring into autumn. It should not, however, be allowed to become soggy.
Fertiliser: English Ivy needs monthly fertilising with a liquid fertiliser high in nitrogen between early spring and late autumn.
Propagation: Spring is the best time to propagate this plant from 8 to 10 cm (3 to 4 in) long stem tip cuttings, which will root fairly easy in water or moist soil.
Description and Care Tips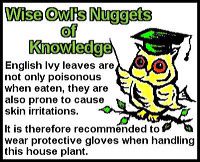 The lush trailing vines and lobed leaves of the English Ivy make this plant one of the most beautiful accent plants around. A vigorous grower, Hedera helix has strong, wiry stems that are densely covered with its gorgeous, distinctive foliage. Some of the hundreds of Hedera helix varieties feature plain green leaves, while others have leaves variegated with creamy white, yellow or gold.
To stop variegated leaves turning plain green, it is vital to provide adequate amounts of bright light. Stems with leaves that have reverted to plain green can be pruned off to keep the plant looking its best.
Commonly grown and sold for hanging baskets, the aerial roots of English Ivy can be trained easily to climb up a trellis or a moss stick. Whether kept trailing or climbing, the plant needs to be kept cool - but away from cold and drafts, as exposure will dry out the leaves - and provided with moist air, moist soil and plenty of light.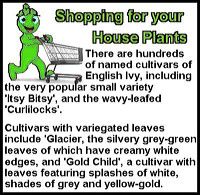 Naturally, the soil should not be allowed to get soggy, as this will cause the plant to rot. Using pots with drainage holes will do much to prevent soggy soil, and drainage trays/ saucers should always be emptied as soon as all excess water has drained from the pot after watering.
Misting Hedera helix will not only help to raise humidity levels and keep the plant's leaves from drying out, it will also help to prevent infestation by spider mites, a pest that just loves to attack English Ivy.