June 21 2012
5
21
/

06
/

June
/

2012
20:36
Regular maintenance and grooming will help to keep a house plant looking attractive and healthy. In addition, cleaning, deadheading (flowers), pinching and pruning plants will assist in preventing harmful diseases and pests.
Cleaning House Plants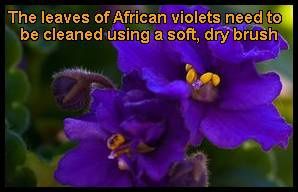 Cleaning the leaves of house plants may seem to be a strange task, but removing dust from the leaves will not only ensure the plant gets adequate light exposure, it will also help to get rid of tiny insects.
Smooth, shiny leaves can be cleaned with a damp cloth or sponge. To avoid transferring insects from one plant to the next, the sponge or cloth should be given a quick rinse before moving on to the next plant.
Hairy leaves, such as those of the African violet, for example, need to be gently cleaned with a dry, soft brush, as using water may cause irremovable water spots. For plants with fine foliage, a gentle, all-over spray with water will do the trick.
Obviously, it is necessary to ensure the soil does not get soggy in the process. Excess water should be shaken off gently, followed by allowing the plant to dry away from direct sunlight to prevent scorching.
Deadheading Flowers
Removing dead flowers from house plants using sharp, clean scissors or pruners will stop the plant from looking unsightly and prevent dead flowers from rotting and becoming targets for grey mould. Removing flowers as they begin to fade will prolong blooming times by allowing plants to devote their energy into growing new buds.
This process naturally also prevents the plant's energy from being wasted on seed production, so if the idea is to collect and use seeds, the flowers should not be removed until after the seeds have been developed and collected.
Pinching House Plants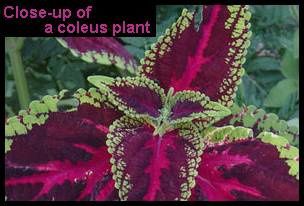 Pinching, or removing the young tips of stems by using the forefinger and thumb, will help a plant to become fuller and bushier. Especially effective on soft-stemmed plants, such as the coleus, for instance, pinching just above the growing point where leaves are attached (the node) will force branching below the pinch or cut. This prevents plants from becoming too 'leggy'.
Pruning House Plants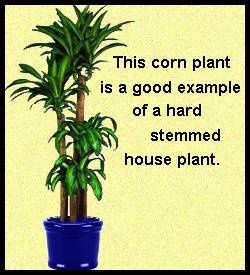 House plants with woody, thick stems need to be pruned using pruning shears. Preferably done when the plant is in an active growing period, any dead branches or stems need to be pruned off to prevent decay, which may cause fungus attacks. Yellow or brown leaves, which will attract insects and diseases, should also be removed.
While serious pruning is best done during spring or early summer, a light trim to keep things tidy can be given to the plant at any time throughout the year. Brown and yellow leaves should, of course, also be removed whenever they happen to appear. If they tend to appear en-masse at frequent intervals, it may be a sign that the plant is not happy and needs repotting, so it helps to keep an eye on how often they have to be removed.