March 31 2013
1
31
/

03
/

March
/

2013
09:31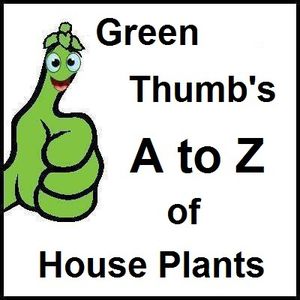 This list includes a selection of common, not quite so common and unusual house plants beginning with the letter 'G'. If the name of a plant is not known - sometimes well meaning friends remove details before giving a plant as a present because the price happens to be on the label - it may be possible to first of all identify it by taking a peek at the images shown in the Green Thumb Photo Album.
Plants are listed purely in alphabetical order, as opposed to splitting them by type, to make finding them a little easier. It can be difficult to find a plant if only armed with a name, rather than knowing whether it is of the flowering, foliage, succulent or cactus type.
G
(Gardenia jasminoides)
(Pelargonium x hortorum)
(Gerbera jamesonii)
(Gloriosa superba)
(Sinningia speciosa hybrids)
(Aucuba japonica)
(Pachystachys lutea)
(Allamanda cathartica)
(Columnea hybrids)
(Muscari spp.)
(Cissus rhombifolia)
Nobody is perfect, and there may well be some plants readers are aware of that are not featured here, so if any one has an idea or knows of a plant that should be included here, please leave a comment. The plant in question will then be researched and included as soon as humanly possible.
It would also be appreciated if a photo that can be used here would be included with such suggestions, as the writer obviously does not have these plants readily available to take photos (otherwise they would already be included), and finding images that are not bound by copyrights is not always as easy as one would imagine.
In the hope that this list and the associated images and articles will prove helpful, enjoy having a read, please share the articles with family, friends, colleagues and other acquaintances, and please feel free to leave comments of any kind - as long as they are not rude :-)
While it is appreciated that it will not be possible to please everybody all the time, constructive criticism is worth far more - and will be taken note of - than raving abuse, which will simply be deleted.